Program
•
Curriculum
Pre-Kindergarten
Kindergarten
Grade 1 Curriculum
Grade 2 Curriculum
Grade 3 Curriculum
Grade 4 Curriculum
Grade 5 Curriculum
Grade 6 Curriculum
•
Religion
•
Music
•
Accelerated Reader & Library
•
Athletics
•
Early Birds & Beyond the Bell
•
Bus Transportation
•
Guidance
---
The Pre-Kindergarten 3 & 4 program is structured to foster learning through discovery and guided activities. Our program focuses on development in the areas of: art, music, computer awareness, reading and math readiness, psychomotor skills, emotional well being, and social interaction. Your child will have the opportunity to learn about various cultures and languages. As we believe in educating the whole child, emphasis is also placed on character development and religion.

Grouping in our Pre-Kindergarten classrooms is flexible and tailored to meet the needs of each child. Centers are utilized to teach various concepts necessary for the child's development. Handwriting Without Tears is the engaging and child-friendly program we use to instruct students in handwriting. Large group activities such as story-time, circle time, field trips, etc. are also part of the curriculum.

Our Pre-Kindergarten teachers are all experienced, certified, and talented early-childhood educators. In both the PreK3 and PreK4 classrooms, the Early Learning Standards are used as curriculum guidelines. Our creative, welcoming, and energetic classroom environments combined with our gifted educators will give your child an experience of a lifetime!

Please remember that you will be billed for the days that you contract. We understand things cannot always be planned, but ask for advanced notice if your child's attendance schedule will be changed.
Thank you for your understanding.




PreK4 Daily Schedule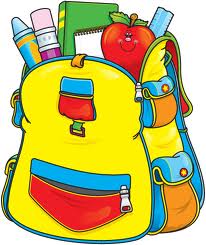 PreK4 Monthly Themes